Redundant reservoir and land at Boam Lane, Hackney, Matlock, Derbyshire, DE4 2PZ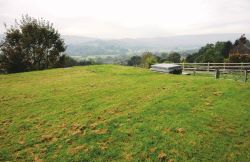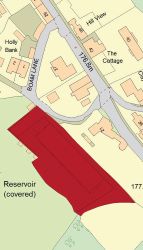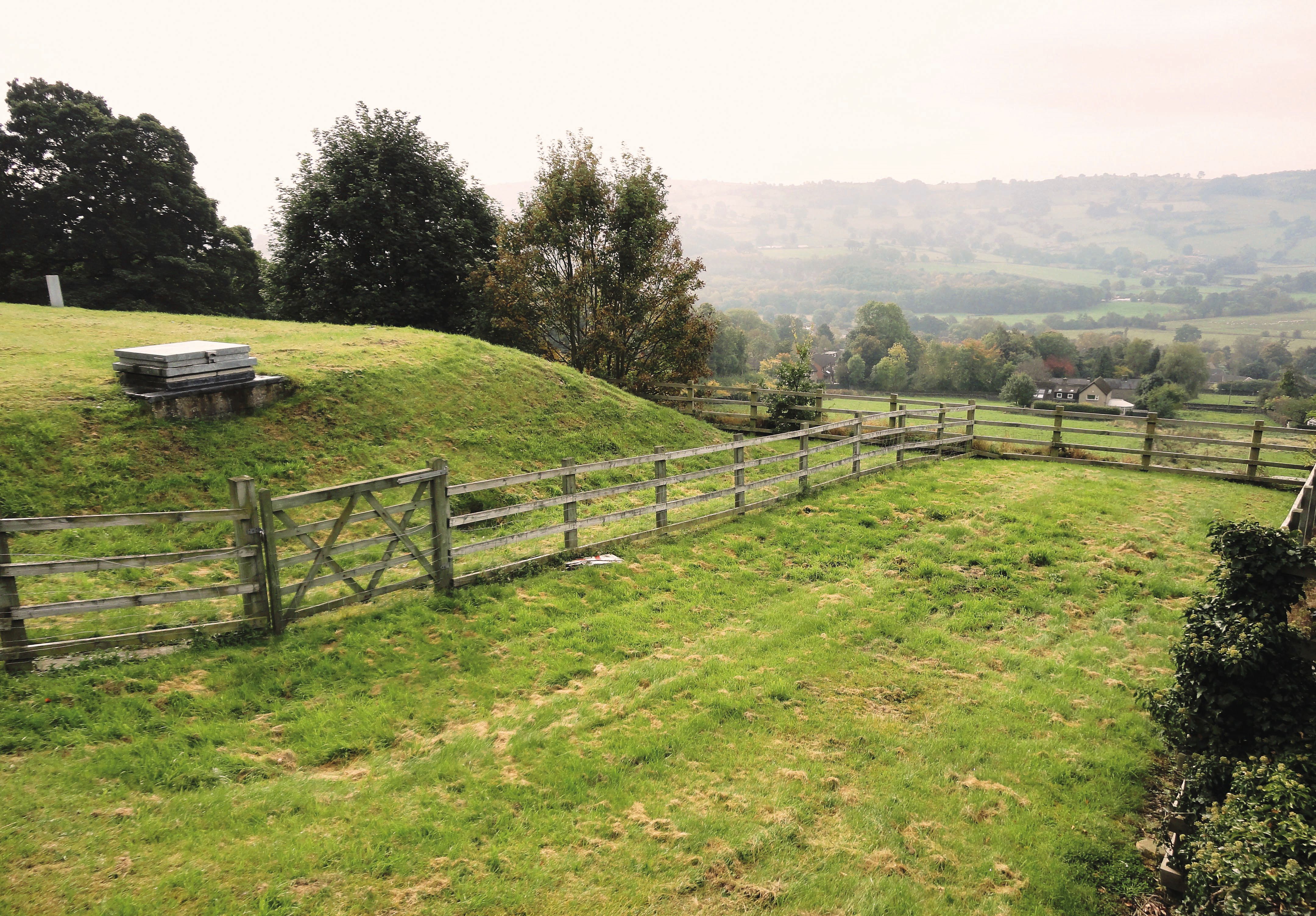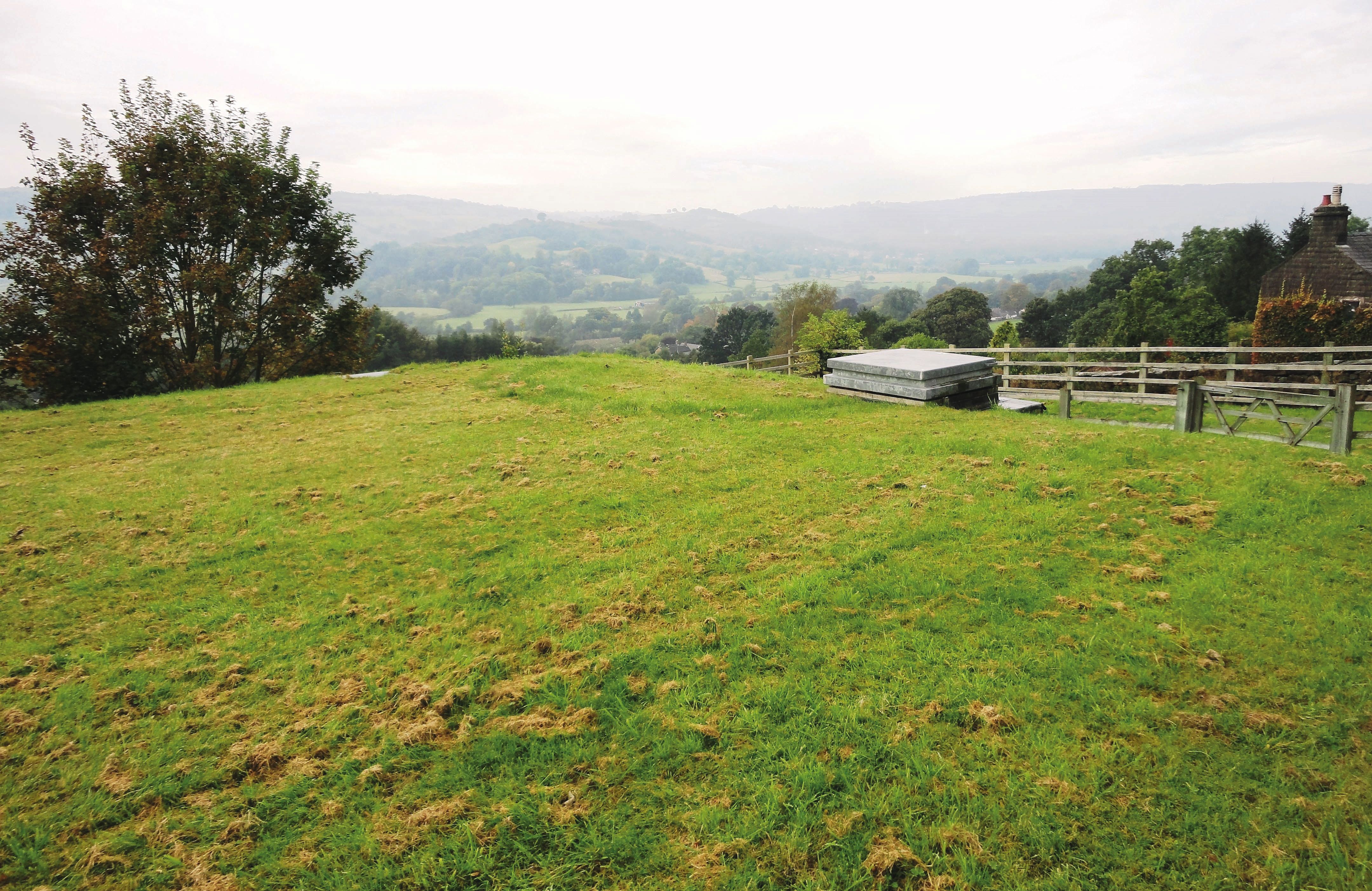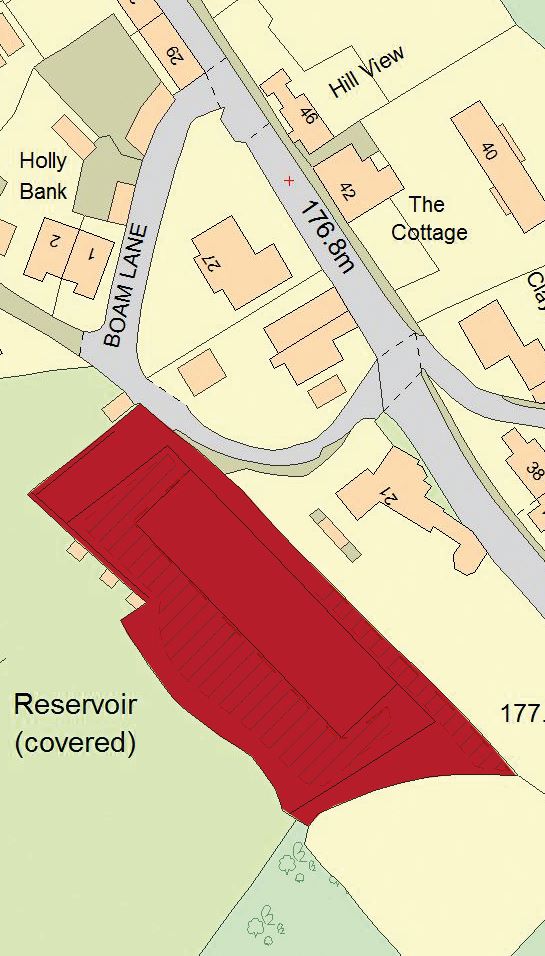 Upon Instructions of
Freehold covered reservoir site
Potential for alternative use
0.51 acres (0.21 hectares)
Vacant possession
Details
Location
Matlock is the county town and administrative centre for Derbyshire, and is home to Derbyshire County, Derbyshire Dales and Matlock Town Councils, as well as the headquarters of the Youth Hostel Association. Matlock lies on the River Derwent alongside the A6 some 9 miles south-west of Chesterfield, 19 miles from Derby, 20 from Sheffield and around 30 from Manchester. Matlock has a population of around 20,000 and is the commercial and tourist centre for the Peak District National Park, the country's busiest.
Hackney lies in an elevated position to the north of the town centre, and is approached off the A6 Bakewell Road. Boam Lane leads off Hackney Road in an established residential area.
Description
The property comprises an earth covered, above ground redundant reservoir constructed of reinforced concrete that would offer strong potential for innovative conversion to alternative uses, including 'Grand Design' style conversion to residential or holiday accommodation use. The site is not located in Green Belt or an Area of Outstanding Beauty, nor is it affected by a statutory nature conservation or heritage designation.
The site area is approximately 0.51 acres (0.21 hectares), and it offers extensive views across the River Derwent Valley below to the hills of the Peak District beyond.
Tenure
Freehold.
Planning
The Government has demonstrated through recent changes to the planning system that it is an enthusiastic supporter of the custom and self-build sector. There is now recognition within national planning guidance of the growing demand from the self-build sector for improved access to opportunities to undertake self-build projects, which will include conversion of existing buildings and structures, often exhibiting innovative and ground-breaking design solutions.
Over recent years a growing number of examples from across the UK of high quality conversions have captured the public imagination and inspired more and more people to become involved in realising their own 'Grand Design' ambitions. One-off, bespoke solutions are now increasingly gaining planning consent, even in areas often constrained by planning policy. Through the Self-Build and Custom Housebuilding Act 2015 the Government recognises that custom build can be an affordable way to home ownership that provides an opportunity to own a bespoke, sustainably designed and high quality home.
National planning guidance encourages outstanding and innovative design and cautions local planning authorities against stifling innovation, originality and initiative. National and local planning policies also provide support for sympathetic, sustainable rural tourism enterprises as well as general support for the sustainable growth and expansion of all types of business and enterprise in rural areas, including through the conversion of existing buildings.
Interested parties should read the legal pack for further information relating to easements and overages, for example, that may be applicable to the site.
An example of a recent former Severn Trent reservoir which has gained planning consent for conversion can be found here.
Planning Authority
Derbyshire Dales District Council (01629 761100) www.derbyshiredales.gov.uk.
VAT
VAT is not applicable to this lot.
Energy Performance Certificate
No EPC required.
Contact
Seller's solicitor
Joint auctioneers
*Reserve Not to exceed
The reserve is the minimum amount the seller will currently accept. This figure does not represent a valuation nor does it reflect the likely sale price. It is subject to change, upwards or downwards.
Administration Fee
The successful purchaser will be required to pay the auctioneers administration fee of £990 inclusive of VAT. Other additional costs/fees may apply - Click here.
Withdrawn
This auction lot is now closed.
Reserve not to exceed*
Withdrawn
The successful purchaser will be required to pay the auctioneers administration fee of £990 inclusive of VAT. Other additional costs/fees may apply - Click here.
---
Related Documents
---
Agreement Documents
---
Documents
---
---
---